Happyplüs Card Renewal
 
 The Happyplüs Card is valid for 3 years and can be renewed.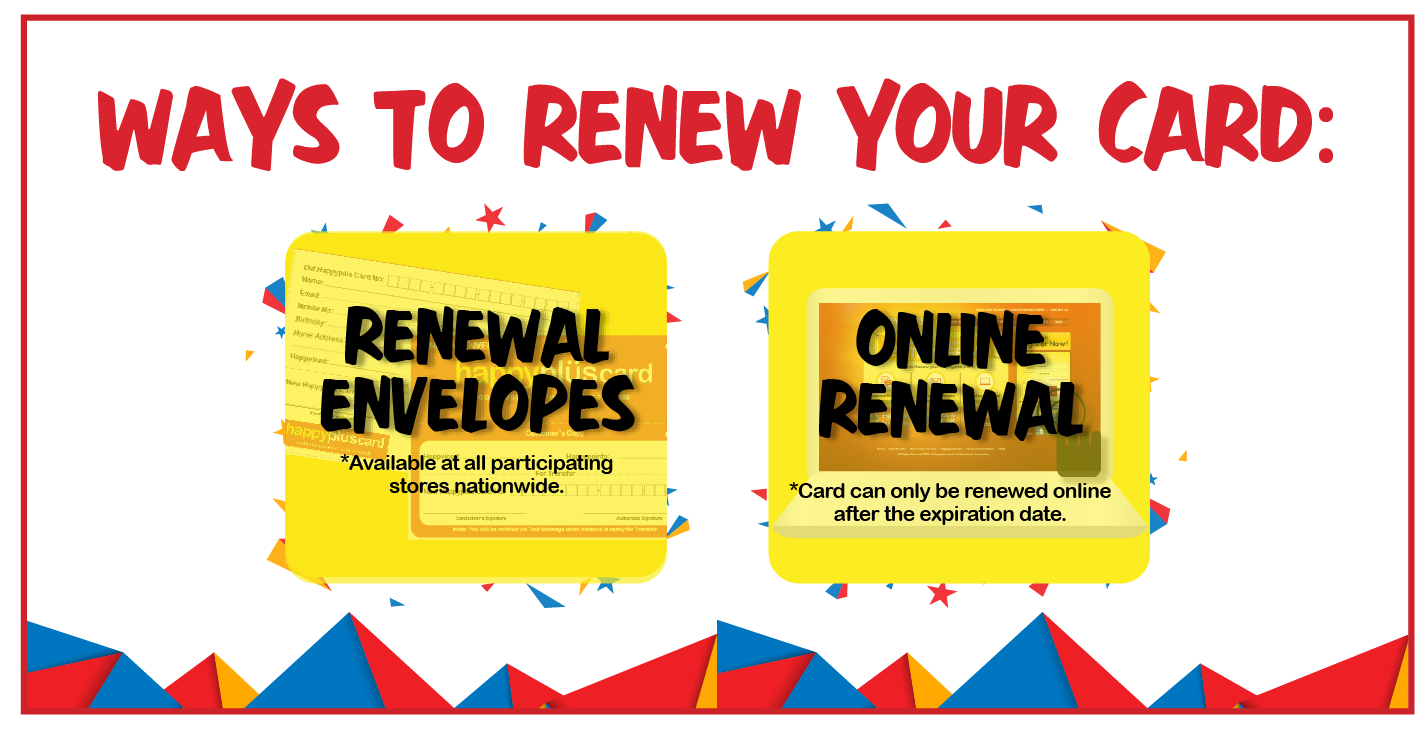 Happyplüs Renewal Envelopes
• Go to any participating store and buy a new Happyplüs Card for P100.
• Ask for a Renewal Envelope at the Cashier.
• Completely fill-up the Envelope, place the expired Happyplüs Card inside and 
   submit to the store.
• Processing Period is 15 days from submission.
• Cardholder will receive a SMS Notification when Load and Points are ready
  for HP Transfer/HP Charge.
Happyplüs Online Card Renewal
• Click here for the Step-by-Step Card Renewal process.
• Note: This process is only valid for Happyplus Cards that already expired.
Terms and Conditions:
Card Balance shall be forfeited if not renewed within 90 days from date of expiry.